SCDM 2022
Our Take on Reconnecting

Live in San Antonio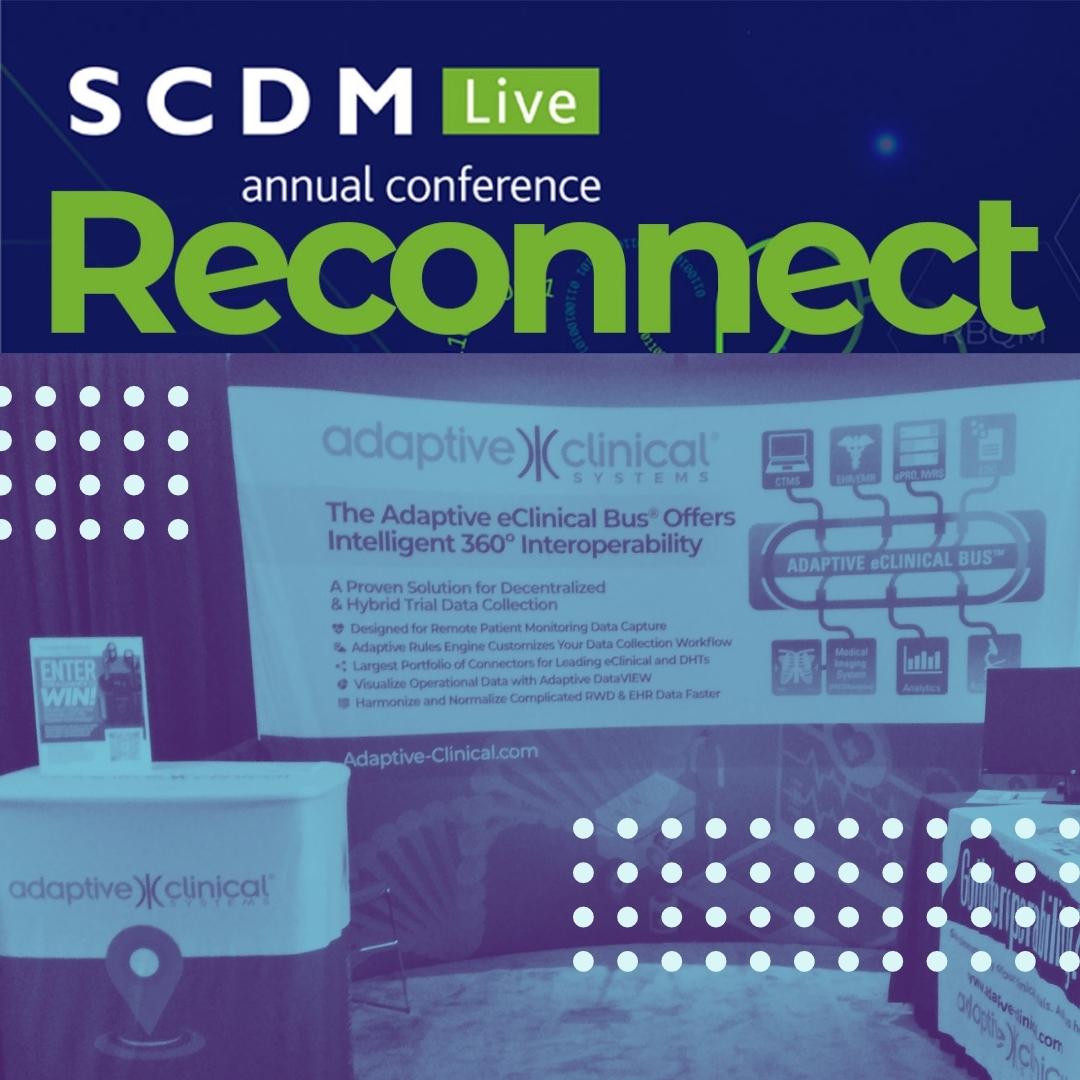 After two years of virtual conferences, Adaptive Clinical Systems enjoyed the in-person SCDM 2022 conference, Reconnect! Carol Schaffer, conference Co-Chair, kicked off the SCDM Annual Conference. She said, "The amount of innovation and creativity that happened in the last 3 years has been tremendous, and it's so wonderful to RECONNECT with each other but also make new connections." As always, Adaptive Clinical continues to be a sponsor of SCDM, and we thought the conference attendance was tremendous, surging from a pre-conference estimate of 500 attendees to some 800+.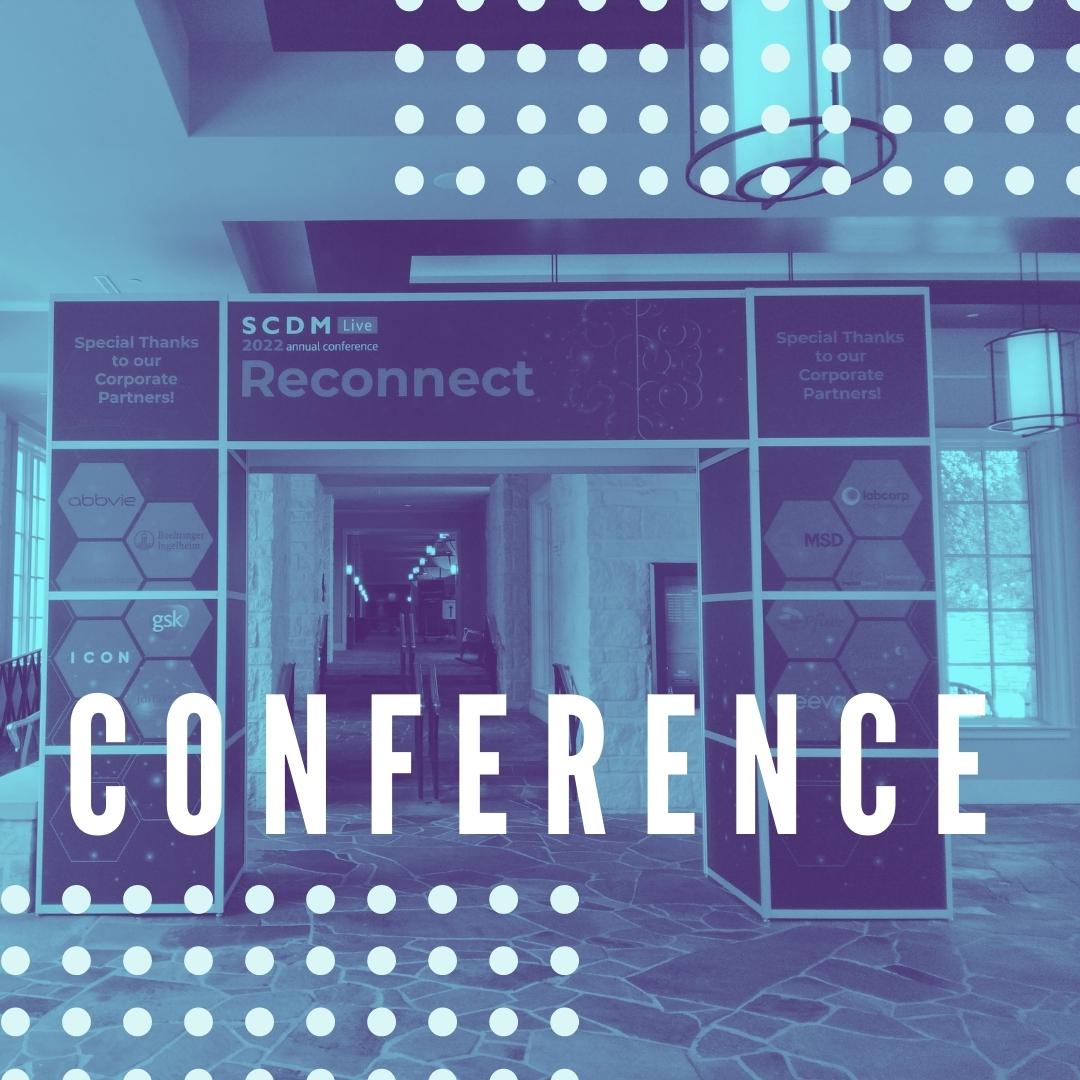 The keynote by Amy Abernethy, President of Verily's Clinical Studies Platforms, a Google company, was a perceptive journey to the future of the CDM industry, setting the tone for the conference. Adaptive Clinical enjoyed the enthusiasm on the show floor as well, and the conference app really helped to network and meet up with fellow attendees.
Adaptive Clinical agrees with Dr. Abernathy's recommendation that successful clinical trials best leverage an evidence generation platform, and her keynote really touched on the main key points that we believe are important in a strong interoperability platform for clinical research. Interconnect your islands of data and put them to good use. Don't hoard it, use it!
As the SCDM conference progressed, what began as a ripple a few years ago on data curation has turned into a giant wave of Clinical Data aggregation, curation and harmonization of longitudinal data stores to support research. We agree that new capabilities need to be developed to gather RWE including pre- and post-trial.
As trials are more focused on the participant experience, software solutions are a key enabler for example platforms for participant centric trials. Participant experience is important — UI, UX, Easy to use, Attractive. And just as importantly, technology needs to include sites as well.
From clinical data management to clinical data science, it is important to build a comprehensive data layer…. longitudinal.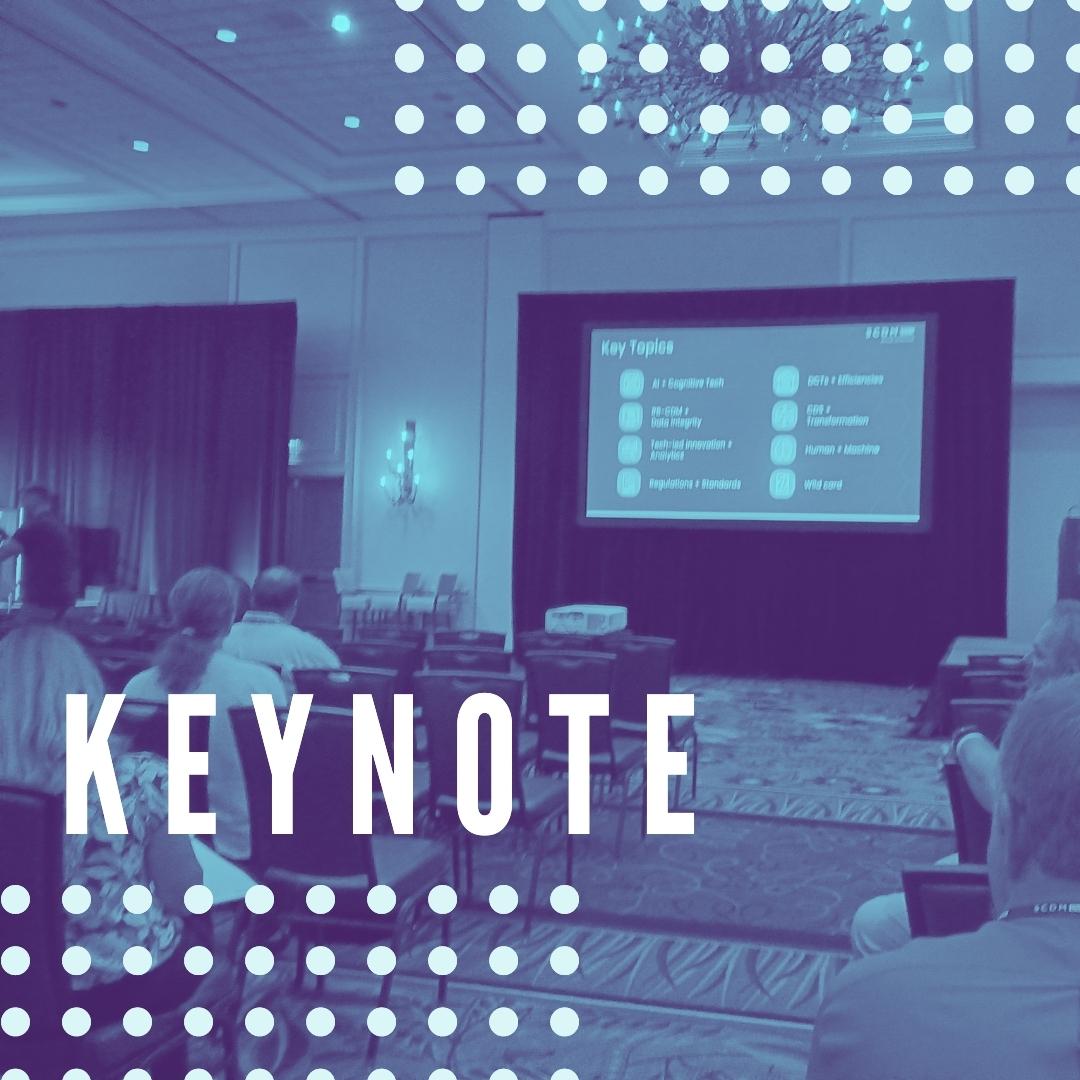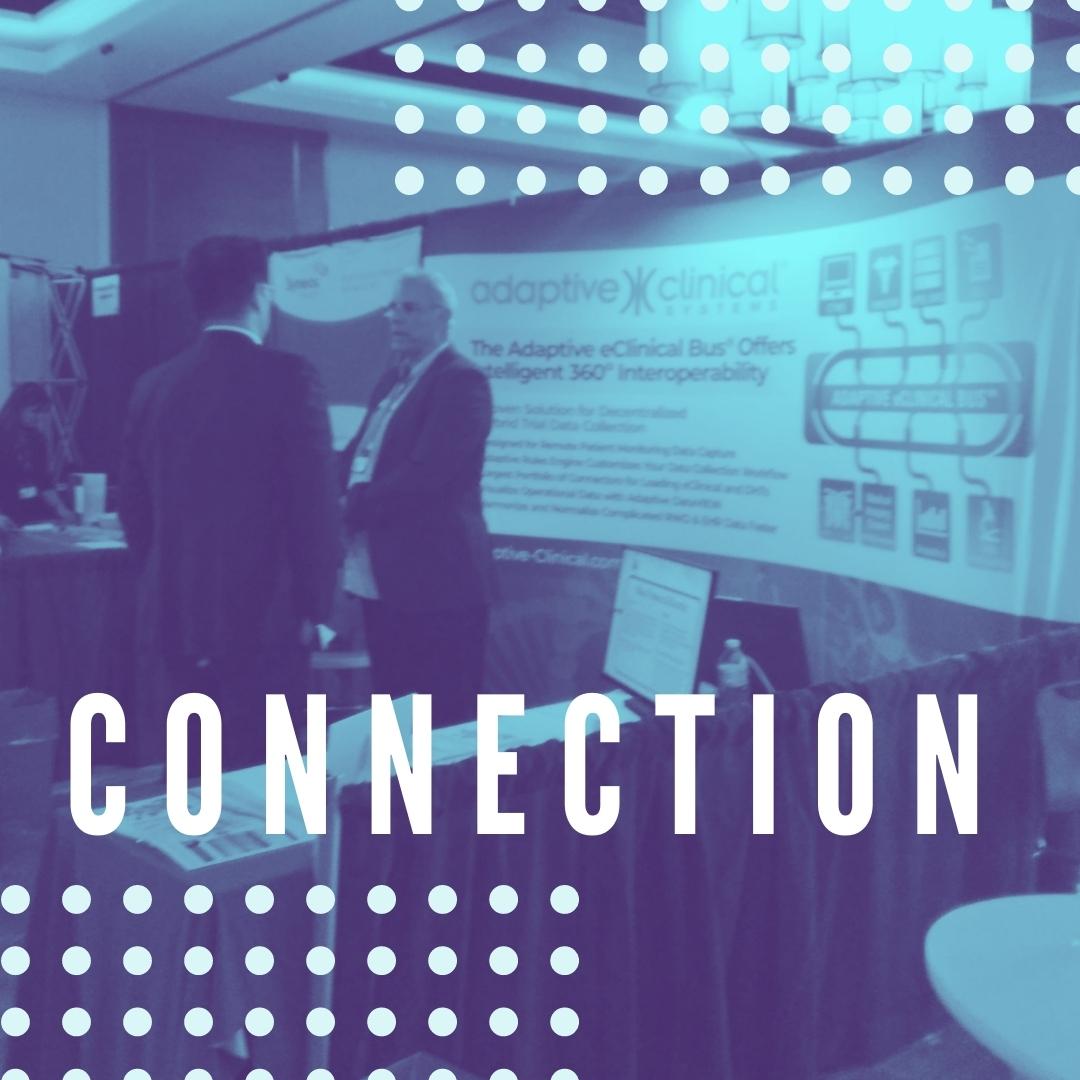 Data impacts real people, and the SCDM community understands the importance of collaboration on the many challenges facing clinical trials including:
●

Regulations that are helping transform our industry
●
Talent – Attracting and training qualified clinical data managers and scientists
●
Patient-centric clinical trials leveraging the latest in AI, EDC, eSources and data science
Adaptive Clinical Systems continues to help the clinical research industry with transforming data in motion. Whether your challenge is data visualization or data interoperability, our solutions understand that the Patient is the Source. Ask for a

demonstration

today.
Check out our new whitepaper:
Key Drivers to Improve Data Interoperability in Decentralized Clinical Trials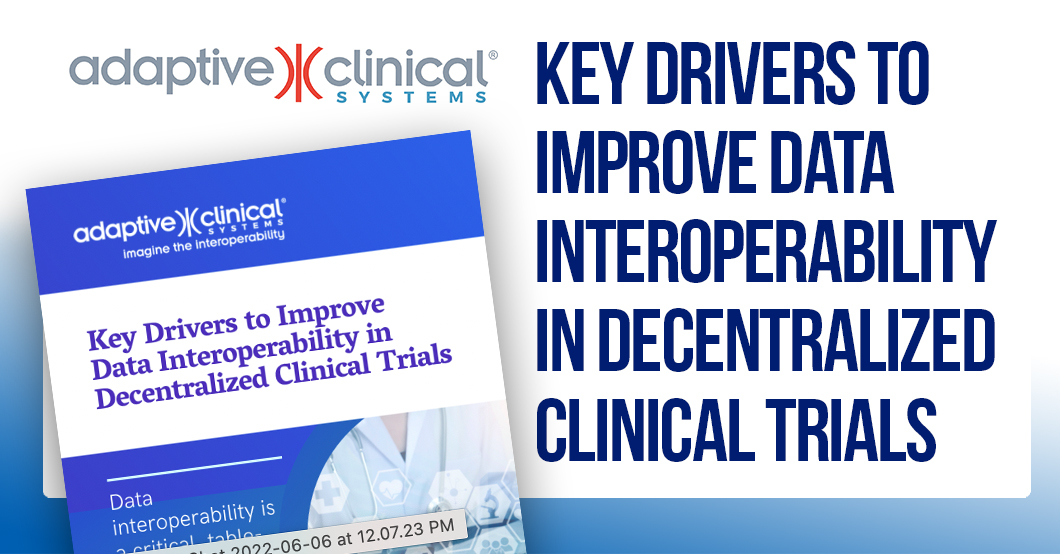 You can still enter to win
our Skullcandy Raffle!
Enter for a chance to win the latest Skullcandy Earbuds with Tile Tracker Technology!
Never lose your earbuds or case again. Rated highly and recognized for its lower carbon footprint! Enter our drawing for a set of The Dime 2!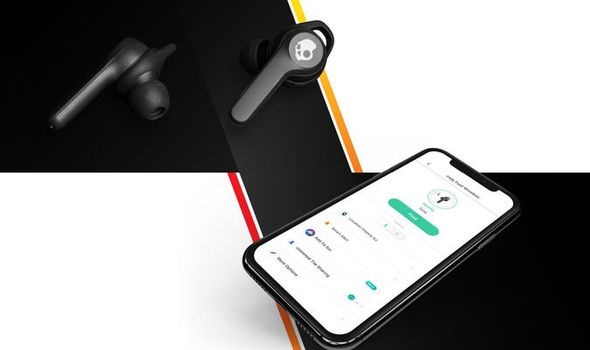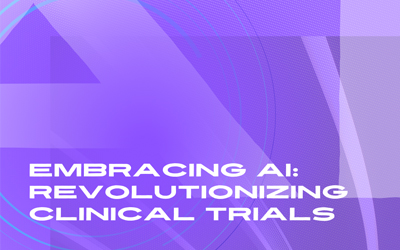 Embracing AI: Revolutionizing Clinical TrialsBy Eftim Pop-Lazarov, Chief AI OfficerAdaptive Clinical SystemsThe life sciences industry is at a...
read more