Enter for a chance to win the latest Skullcandy Earbuds with Tile Tracker Technology!
WIN Skullcandy Earbuds with Tile Tracker Technology!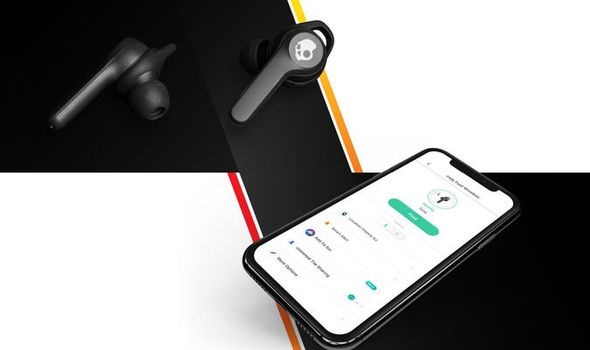 This September 11-14 the CDM community is reuniting in San Antonio for the 24th SCDM Annual Conference. There will be 3 days of intensive networking, practical insights, workshops, big idea presentations and, of course, exciting debate formats to encourage the sharing of the latest insights and learnings for greatest impact, between industry experts from all over the world. It's time to finally reconnect in-person and continue to positively impact our industry. 
Experience True Interoperability
Through our innovative Adaptive eClinical Bus® solution, our focus is on helping improve clinical trial operations through interoperability. The Adaptive eClinical Bus® gives our clients the freedom to choose the best eClinical tools of any third-party or proprietary systems while enjoying the benefits of a fully integrated system.
Freedom to Choose the Best Clinical Trial Tools
The Adaptive eClinical Bus includes "connectors" for leading clinical trial software from well-known vendors such as Bioclinica, Medidata, and Clinical Conductor; open source clinical trial tools such as OpenClinica and Clinovo; and popular EMR/EHR tools from EPIC, PointClickCare, and others.
Leverage Your Proprietary Systems
Leverage your proven, internally-developed and proprietary systems and retain your competitive edge. Adaptive Clinical's eClinical Bus can easily integrate your technology into an interoperable, efficient, and accurate clinical trials system that streamlines your processes and improves data reliability.
Freedom to Choose the Best Clinical Trial Tools
Don't have tools or don't want to go to the expense of acquiring them? Adaptive Clinical includes class-leading open source tools that will provide you with all of the functionality you need to easily and quickly get started. Use all of Adaptive Clinical's tools, or replace some or all of them with your own.
Clinical Management Analytics Tools
Analytics tools such as Spotfire and Qlik, statistical tools such as SAS and SPSS, and clinical trial management tools (CTMS) such as Clinical Conductor and IMPACT are all easily connected to the Adaptive eClinical Bus for improved clinical data integration.