At the 14th Annual Summit for Clinical Operations Executives, SCOPE Summit, Adaptive Clinical Systems was pleased to be an exhibitor. The conference had record attendance with some 3,300 attendees, sponsors, speakers, and exhibitors. Most attendees seemed to be back in person, and there were fewer virtual attendees this year. The exhibit hall was packed. Bustling with attendees and exhibitors from a wide range including CROs, eClinical companies, patient recruitment and more. The networking application used by conference organizers is one of the best for connecting with other attendees and managing your conference sessions.
The Keynote on Monday night, "Lighting a 'Beacon of Hope' to Address Racial Inequity in Clinical Trials, Health and Education," was a great session highlighting a 10-year plan to reduce disparities and rebuild trust in clinical trials.
Launched in July 2021 as a $33.7M commitment from Novartis and the Novartis US Foundation, Beacon of Hope began as a 10-year collaboration to increase diversity among clinical trial participants and investigators; improve access to high-quality education and promising jobs; address inherent bias in the data standards and find actionable solutions to environmental and climate issues that disproportionately affect health among communities of color. This session brought together leaders from collaborating partner companies Novartis, Sanofi, Merck, and one of the participating HBCUs to discuss how Beacon of Hope aims to improve the quality and inclusivity of clinical trials.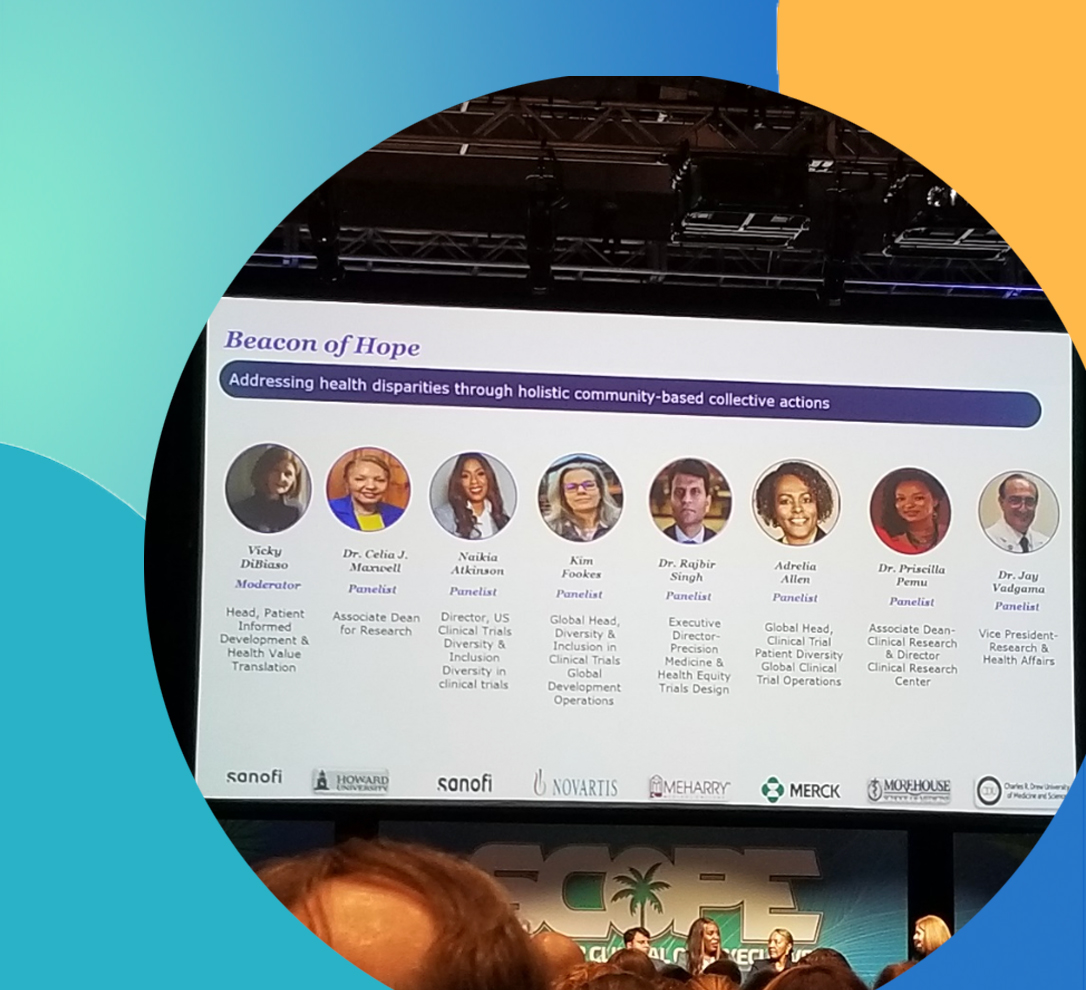 PANEL MODERATOR:
Vicky DiBiaso, MPH, BScN, Global Head, Patient Informed Development & Health Value Translation, Sanofi
PANELISTS:
Adrelia Allen, PharmD, PMP, Director, Clinical Trial Patient Diversity, Merck
Kimberly Fookes, Global Head, Diversity & Inclusion in Clinical Trials, Novartis
Naikia Byrd-Atkinson, Director, US Clinical Trials Diversity and Inclusion, Sanofi
Celia J Maxwell, M.D., Associate Dean for Research at Howard University College of Medicine, Medicine & Health Affairs, Howard University Hospital
Priscilla Pemu, Doctorate, MBBS MS FACP, Associate Dean Clinical Research at Morehouse School of Medicine
Rajbir Singh, M.D., Director of Clinical and Translational Research
As noted during the panel, recent survey data suggests that much work must be done. In a recent survey, one of the top three issues for minorities as to why they do not participate in trials was "medical distrust." The fact that the Beacon of Light recognizes it, and is embarking on a 10 year plan to address this issue to build better representation and trust is amazing. In addition, the top response in the survey was, "I was never asked." This survey response reflects that the clinical trial industry is not working hard enough for equal representation of minorities, or otherwise not going to sites that have access to such demographics.
Adaptive Clinical Systems agrees that to begin being more effective in recruitment, the industry must use RWD and archival data. By utilizing archives of RWD that includes minority data and with the aid of integration and data cleansing tools, the clinical research industry can incorporate that data into discovery research which will help get a head start.  Meaning, rather than wait, recruit and conduct new studies, the clinical research industry can leverage retrospective analysis of data and project outcomes, and THEN, conduct studies where the projections show promise.
As expected during our many conversations at the show the appreciation for interoperability and use of federated solutions seemed to be key.  For example, Adaptive Clinical leadership, spoke with more than twenty ePRO solutions each with their own unique strengths, and all needed to be integrated seamlessly in with EDC, Safety and CTMS.
Adaptive Clinical was excited to announce new partnerships and services at SCOPE. We spoke with a number of companies interested in installing new systems, but are wrestling with how best to migrate legacy data, and not just from displaced systems.
Across the SCOPE SUMMIT sessions, the predominant focus was around the main-streaming of decentralized clinical trials, including DCTs, patient as the source, patient centricity, as well as diversity. It's clear that with the number of DCT companies present and discussions with conference attendees that DCT reached maturity on the hype cycle. However, can we assume its mainstream now?
The SCOPE Summit networking app is one of the best in the industry for allowing attendees to network before and during the conference. Our Business Development Adviser, Holly Jochims, certainly raised networking to a new level as a Virtual Attendee this year. She noted, "I enjoyed the ability to participate in the live sessions or if unable to that they were recorded and available to watch.  Also, the SCOPE app was very user friendly and, if I had any questions, they had immediate tech support to assist.  Lastly, I was able to network with attendees, speakers, and fellow exhibitors that I hadn't a chance to prior with obtaining positive responses from my outreach. And, please stay in touch. If you did not get a chance to respond, please contact me at [email protected].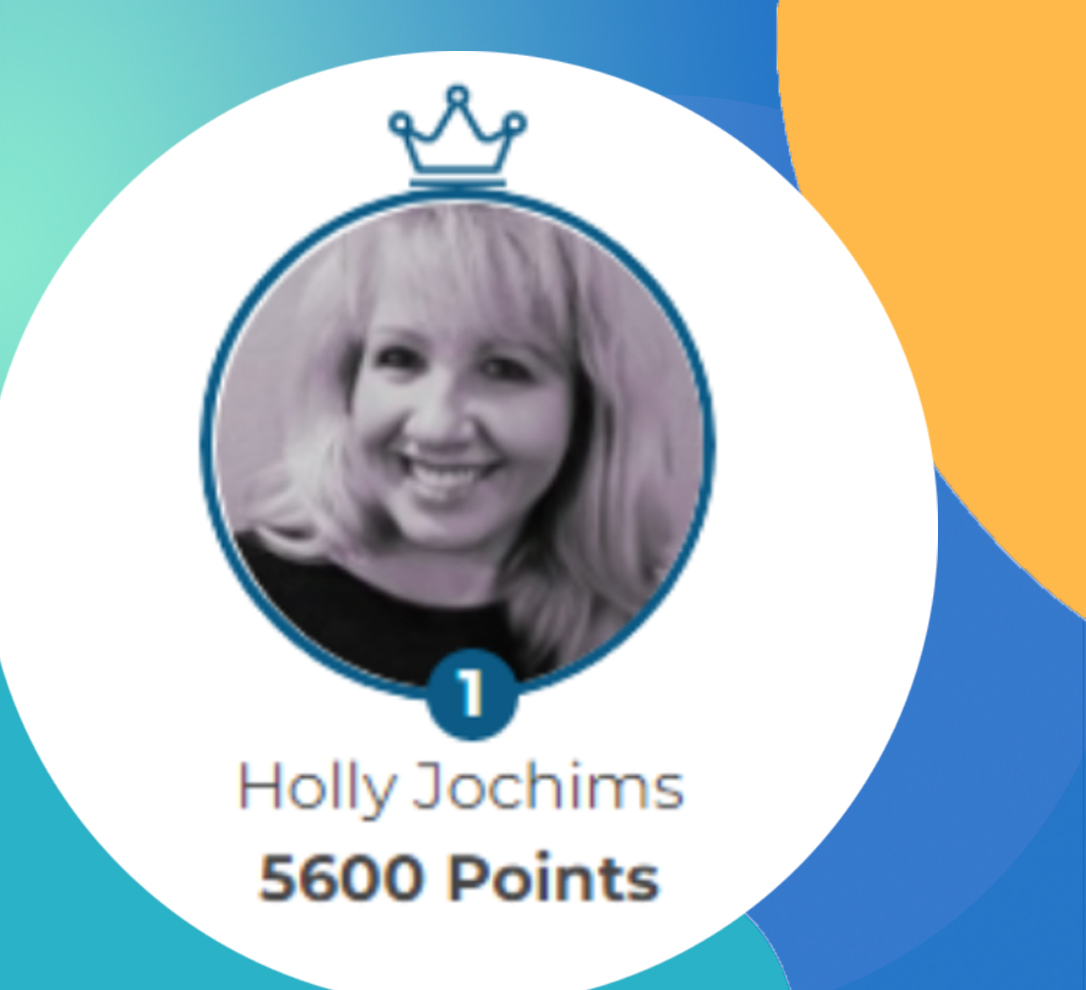 Ask for a demonstration today.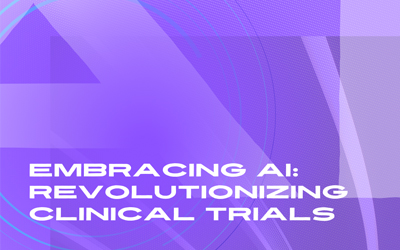 Embracing AI: Revolutionizing Clinical TrialsBy Eftim Pop-Lazarov, Chief AI OfficerAdaptive Clinical SystemsThe life sciences industry is at a...
read more