A Timely Look at
Real Word Evidence in Pharma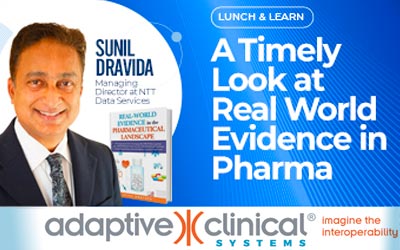 Panelists:
Sina Adibi, CEO and Founder, Adaptive Clinical Systems
Sunil Dravida, Author and Managing Director, NTT Data Services
In this webinar, our panelists, Sina Adibi and Sunil Dravida, discuss the challenges and opportunities in the increasing usage of Real-World Data in the pharmaceutical landscape. RWD is being applied across the pharma landscape ranging from research through to post market surveillance.
When Dravida started researching RWD and RWE, he could not find a book on the subject with practical guidance on best practices on the use of RWD. He spent the last year working on this book and included other industry experts to create a complete and robust offering featuring regulatory guidance, best practices, case studies, and perspective from leaders in the pharmaceutical industry.
The discussion began with a simple definition and distinction made between RWD and RWE. RWD is defined as: Data that gets generated in routine clinical practice including physician's offices, hospitals, in-home monitoring devices, pharmacies etc. including EMR/EHR, claims, patient and diseases registries, wearables data etc. RWE is the clinical evidence that is derived with the use of advanced analytics performed on the diverse datasets that make up RWD. To be successful in the use of RWE, Dravida notes that data scientists must have access to good data sources, valid statistical data, and sound insights. When leveraged correctly, RWE can provide a holistic view across pharma, including unmet needs of patients, disease prevalence and natural history of diseases, study feasibility, patient recruitment, innovative trial designs, medical affairs, market access, sales and marketing, and post- market surveillance.
Currently there are several challenges in implementing RWE including data access, data quality, and the lack of a standard data framework defined by regulatory agencies. With no templates and procedural mandates to collect this data, there are systemic issues as well and a need to convert all data to a standard data model.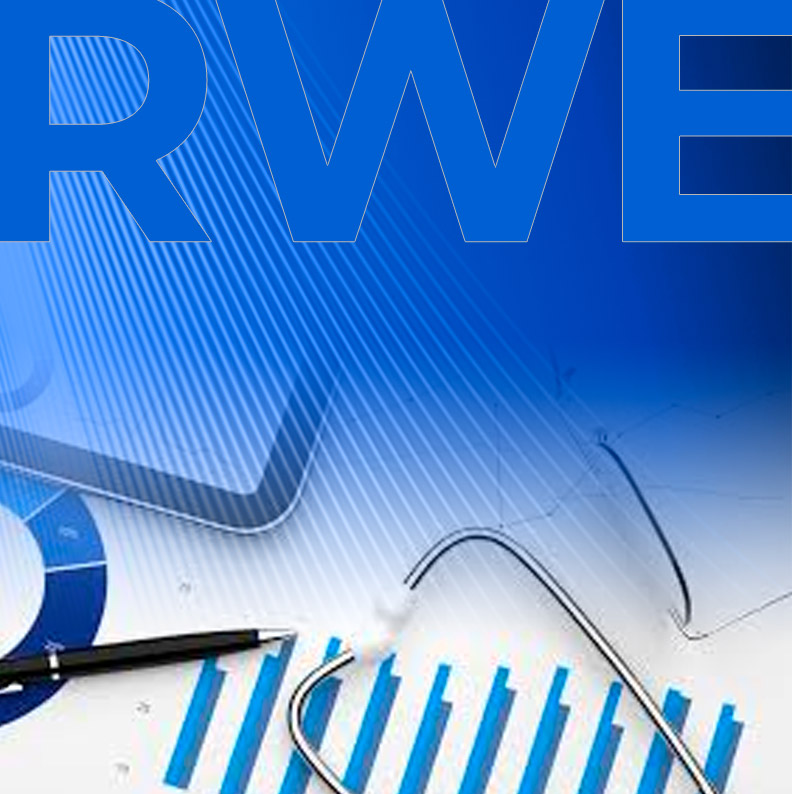 There are also tech barriers that plague any big data project such as:
►
The dizzying increase in "volume" of data – for instance in the case of monitoring devices; further aggravated by,
►
The "variety" of data sources that must be considered before a full picture emerges; and,
►
The ever increasing "velocity" of data, as more and more real-time sources of data are considered; coupled with,
►
The requirement by the regulatory bodies that we ensure "veracity" of these vast pools of data.

correct.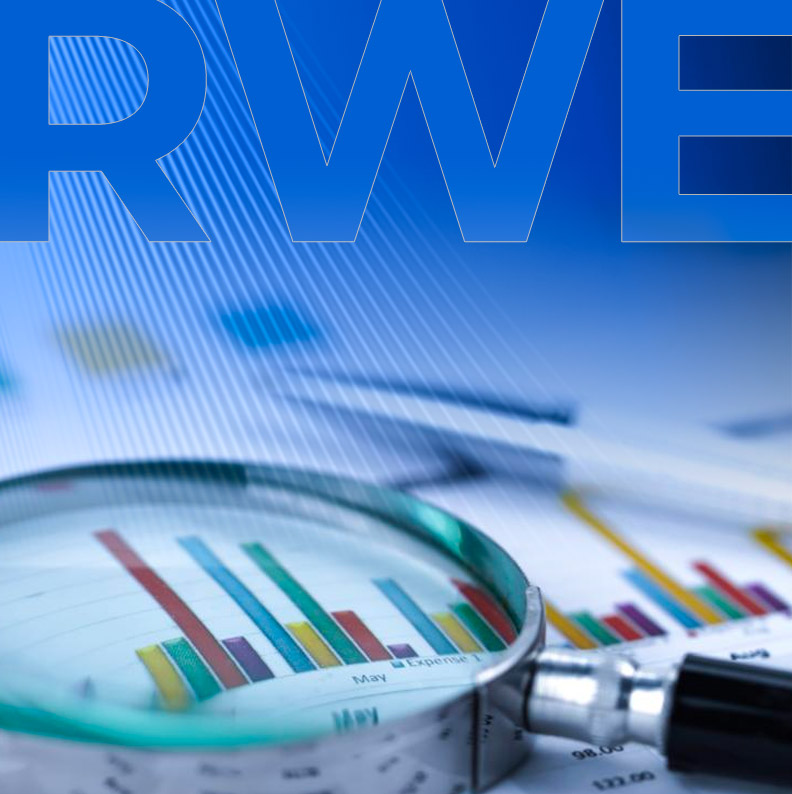 These issues are not generally encountered in randomized, controlled trials. The data scientist must strive to bridge the divide between how data is understood and used in clinical care and clinical research. Dravida points out that to draw accurate insights from this data, the data scientist must take a deeper dive and find how to decode the clinical data first.
The book also focuses on the importance of Centers of Excellence for managing the use of RWE across company silos. A comprehensive look at the data and how it is used across the continuum are critical to the successful use of RWE within any organization.
Adibi also noted that organizational readiness is critical. Companies that are traditionally organized along functional areas may now have to realign the talent to work across these groups. Many of today's clinical trial managers are realizing that they now have many consumers of data internally, and that the organization's data needs are much broader. Many of our Adaptive Clinical customers tell us that many different departments want pieces or portal views of the data from other groups but in an insightful way.
The book also dives into market access and value demonstration. Post regulatory approval, patient access to medication (a receipt of medicine after clinicians' prescriptions) is managed by a complex process with interactions and alignment between payers, pharmacy benefit managers (PBMs), distributors, manufacturers, health systems, and pharmacies. Analysis of the real-world data can reveal mechanisms by which patient access to appropriate medications can be improved while reducing the frustrations of patients and clinicians within the parameters of the financial realities of the healthcare ecosystem. Increasingly coverage decisions determining the benefit baskets of new medicine rely on evidence regarding patient benefit and costs instead of solely focusing on the innovative dimension of the new medication and efficient allocation of resources.
Sunil Dravida's book, Real-World Evidence in the Pharmaceutical Landscape, is available for purchase on Amazon. It is available in both hardcover and as an eBook.
Real-World Evidence in the Pharmaceutical Landscape
Available on Amazon: https://www.amazon.com/dp/1662914083/
Authors: Sunil Dravida, Abhishek Dabral, Jugal Sharma, Qin Ye and Charan Kumar Kuyyamudira