Gather your team together for a live demonstration!
---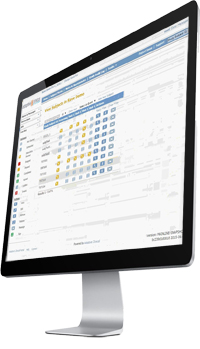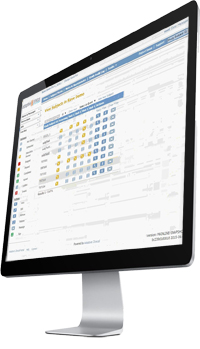 It's time you leveraged a simple low-cost solution to streamline and improve the accuracy of your clinical trial operation. The Adaptive eClinical Bus® integrates all your eClinical components and provides clinical trials interoperability to ensure accurate and efficient integration of clinical data for any study of any complexity.
Fully Validated Platform with Detailed Audit Logs & Reports
Fully Compliant with HIPAA, GxP, & 21 CFR Part 11
Standards-Based for Interoperability
Easily Implement an eSource Data Capture Workflow
Reusable SaaS Components for Quick Installation
Adaptive Rules Engine Offers Built-in Clinical Intelligence
Request a Live Demo today!
[/vc_column_text][/vc_column][/vc_row][full_width_section bg_pos="Center Center" bg_repeat="No-Repeat" text_color="light" top_padding="0″ bottom_padding="0″ type="full_width_content" text_align="left" image_url="2710″ parallax_bg="true"][vc_column width="1/1″ enable_animation="true" animation="fade-in" centered_text="true" column_padding="no-extra-padding" column_padding_position="all" background_color_opacity="0.3″ background_color="#c97322″][vc_column_text]
[/vc_column_text][/vc_column][/full_width_section]