Visit Adaptive Clinical at SCOPE Summit 2018, Feb. 12-15, at BOOTH # 812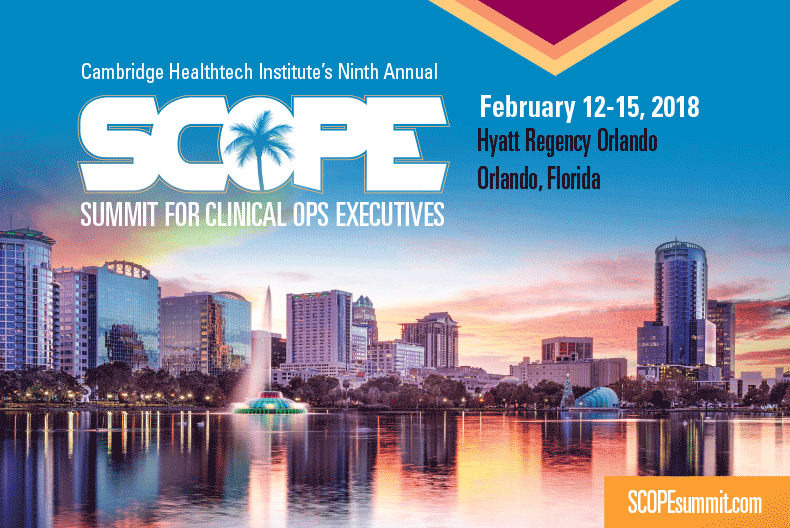 Adaptive Clinical Systems is pleased to be an exhibitor in Cambridge Healthtech Institute's Ninth Annual SCOPE Summit 2018, being held February 13-215, 2018 in Orlando, Florida.
The 9th Annual SCOPE Summit, taking place February 13-15, 2018 in Orlando, FL.
Visit www.scopesummit.com for detailed program information. To register, go to https://chidb.com/reg/SCOPE/reg.asp or call Cambridge Healthtech Institute directly at 781-972-5400 and ask for Registration. 
---


About Adaptive Clinical Systems
Adaptive Clinical Systems is a US-based eClinical Technology Solutions provider and "Problem-Solver" founded by the original development team for a major eClinical informatics provider. On average our staff members have 15+ years of experience with eClinical informatics development and integration, regulatory compliance and systems validation, proprietary systems integration, and rapid, precise, and cost-efficient project implementation. With our Adaptive eClinical Bus® solution, our focus is on helping improve clinical trial operations through interoperability.
Click Here to Learn More About Adaptive Clinical Systems
---
Please contact me if you plan to attend and would like to learn more about Adaptive Clinical Systems or schedule a live demo of our revolutionary interoperability platform, featuring integration with your eClinical Trial software.
Warmest regards,
Mitch Collins
Chief Revenue Officer
Adaptive Clinical
T: 856-473-4370
M: 646-872-8290
mitch.collins@adaptive-clinical.com